Unexpected jobs can break your customer's budget, and credit card interest rates don't always suit big purchases. Adding installment plans as a payment option can boost your close rate by over 40%, as well as increasing your average purchase price. Your customers can now cover those large or unexpected jobs with help from Klarna.
Setting up your Kickserv account to accept financed payments could not be easier. If you have Customer Payments set up, you'll see a new option in your Customer Payments settings: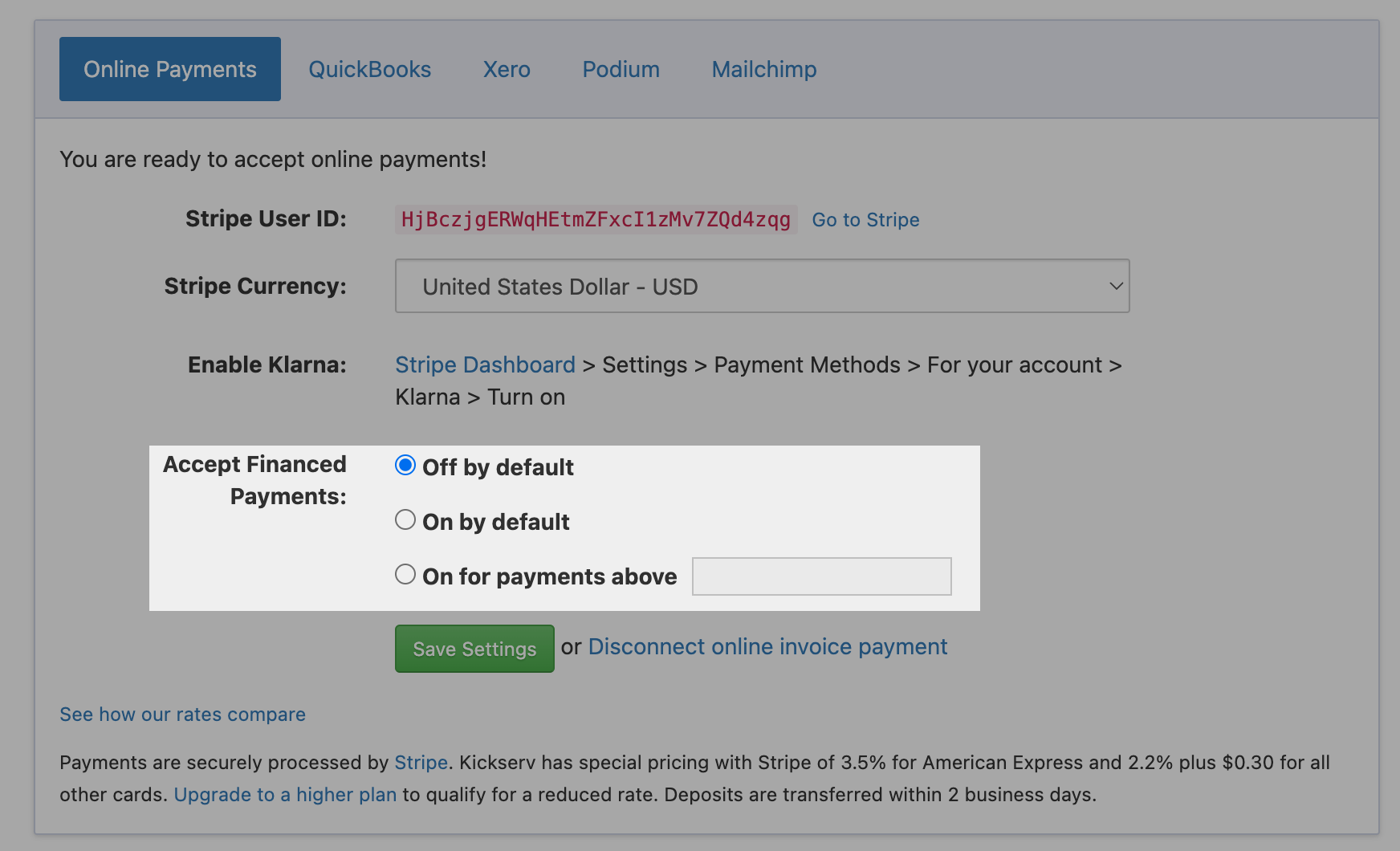 Just like the setting says, you can either leave the Financed Payments option disabled, enable it for all payments, or enable it only for payments above a specified amount. Note that Klarna is not yet supported on every currency--only USD is currently available. If you choose a Stripe currency other than USD, you'll see a message that Financed Payments are not available for that currency.
Once you've enabled Financed Payments, customers paying through the Customer Center or via payment request will see the option to apply for financing through Klarna. Here it is in action:
Just like a credit card payment, funds are transferred into your Stripe account up front with fees deducted, and Klarna collects the financed payments from your customer. Klarna's merchant rate is 5.99%.
Read more on Stripe's Klarna integration
Get started with financed payments today and give your customers more payment choices!