For quite awhile now (pretty much since the beginning of time), you've been able to send email notifications—job status, estimates, invoices, service reminders, and more—from Kickserv to your customers. Those messages went out with a warning attached that read something like this:
This email address is not monitored. Kickserv uses it for automated notifications only. To contact the business, please reply to their contact email address.
Turns out that people really, really want to hit reply on those emails—no matter how many times we warned them that no one was listening on the other end. And why not? Email was always meant to be a two-way street. So now, we're listening on the other end.
If your customer hits the reply button on an email that's associated with a job, the reply will automatically be added to the messages for that job in the Messages tab.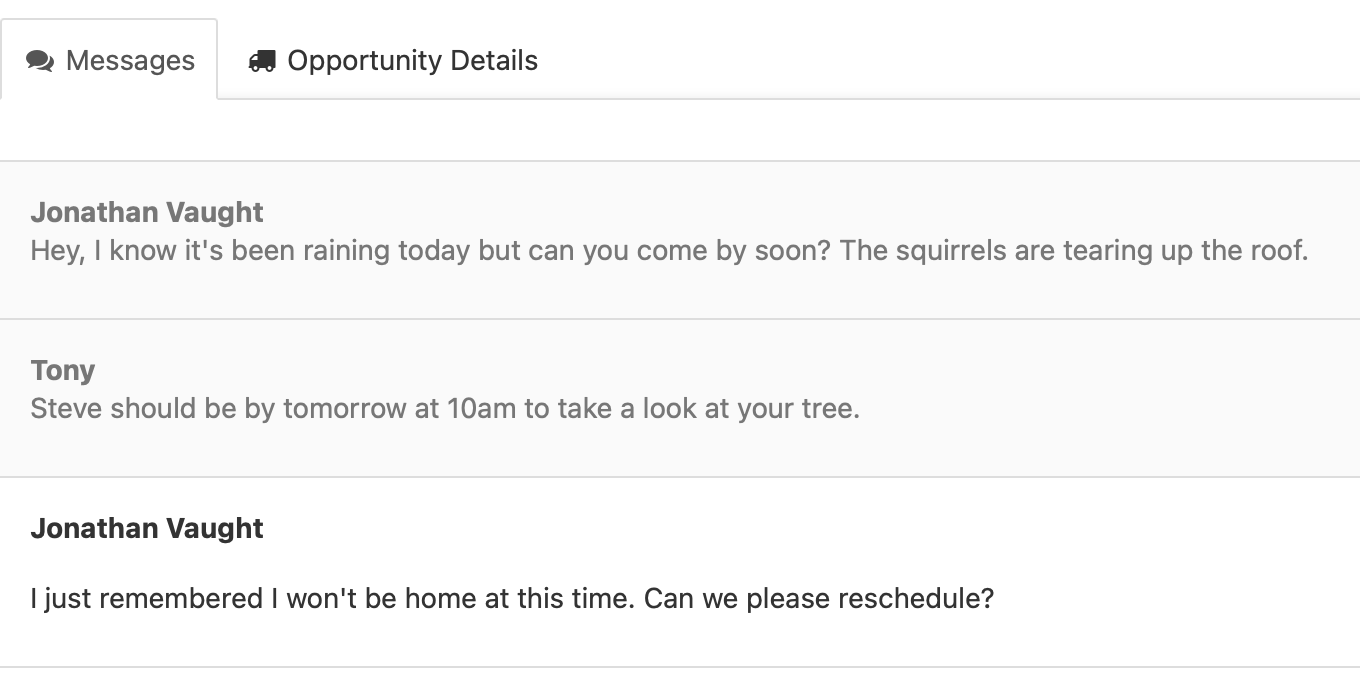 If the customer replies to an email that is not associated with a job, the reply will be added to the messages tab for the customer.
Important note: If you have set a specific reply-to email for estimate, invoice, or reminder emails (found in Settings > Messaging Templates), customer replies will continue to go to those addresses. To send them to your Kickserv inbox instead, make those settings blank.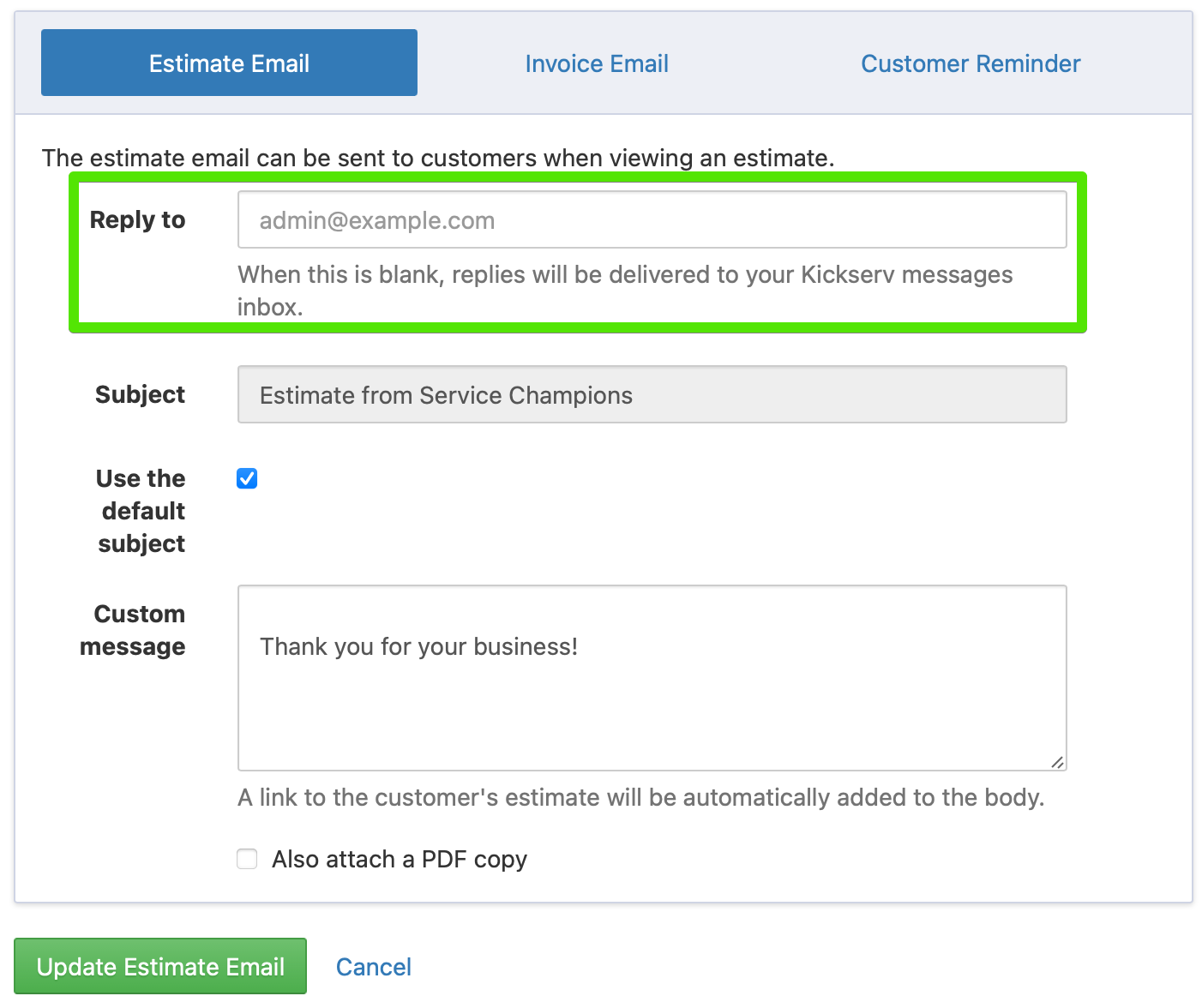 We hope this helps you manage emails from customers a little more smoothly. We're also working on adding attachments to those emails, so you'll be able to see those cat pictures your customer sent you by mistake.